President and Project Manager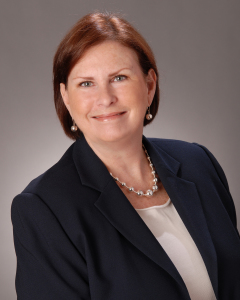 MDS is a two generation company. Ms. Moore is President and Project Manager for MDS Research Company, Inc. and is responsible for all MDS market research-related projects. She has a broad background in market research and, for over 35 years, has been directly responsible for the design and implementation of comprehensive research engagements involving all aspects of Senior housing and health care including:
Continuing Care Retirement Communities (CCRCs)

Active Adult Senior Housing

Independent Living/Congregate Care

Assisted Living/Residential Care

Nursing and Health Care

Alzheimer's/Dementia Care

Community-Based Services – Including Home Health Care, Adult Day Care, Outpatient Rehabilitation Services, Etc.
Ms. Moore has been personally involved in the implementation of major studies in over 1,200 markets in 50 states and the District of Columbia. These studies involved to-be-developed new communities as well as the repositioning and/or expansion of existing communities. MDS Research Company's broad spectrum of research services include, but are not limited to, the following:
Market Feasibility Studies

Financial Feasibility/Pro Forma Analysis

Financial Operations and Benchmarking Analysis

Market Size and Depth Analysis

Demographic Analysis

Senior Housing Competitor Evaluations

Mystery Shopping

Market Scanning

Site Selection Planning/Evaluation

Senior Consumer Research:

Lost Prospect Surveys

Resident Satisfaction Surveys
Ms. Moore's clients include a broad spectrum of national leaders and small organizations and include developers, health care organizations, faith-based organizations, Senior housing operators/management companies, architects, lenders, underwriters, investors, REITs and other financial institutions. These clients consist of both for-profit and not-for-profit clients. Ms. Moore holds a B.B.A. in Marketing from Texas Christian University in Fort Worth, Texas.